Stories of Change
Divya's story*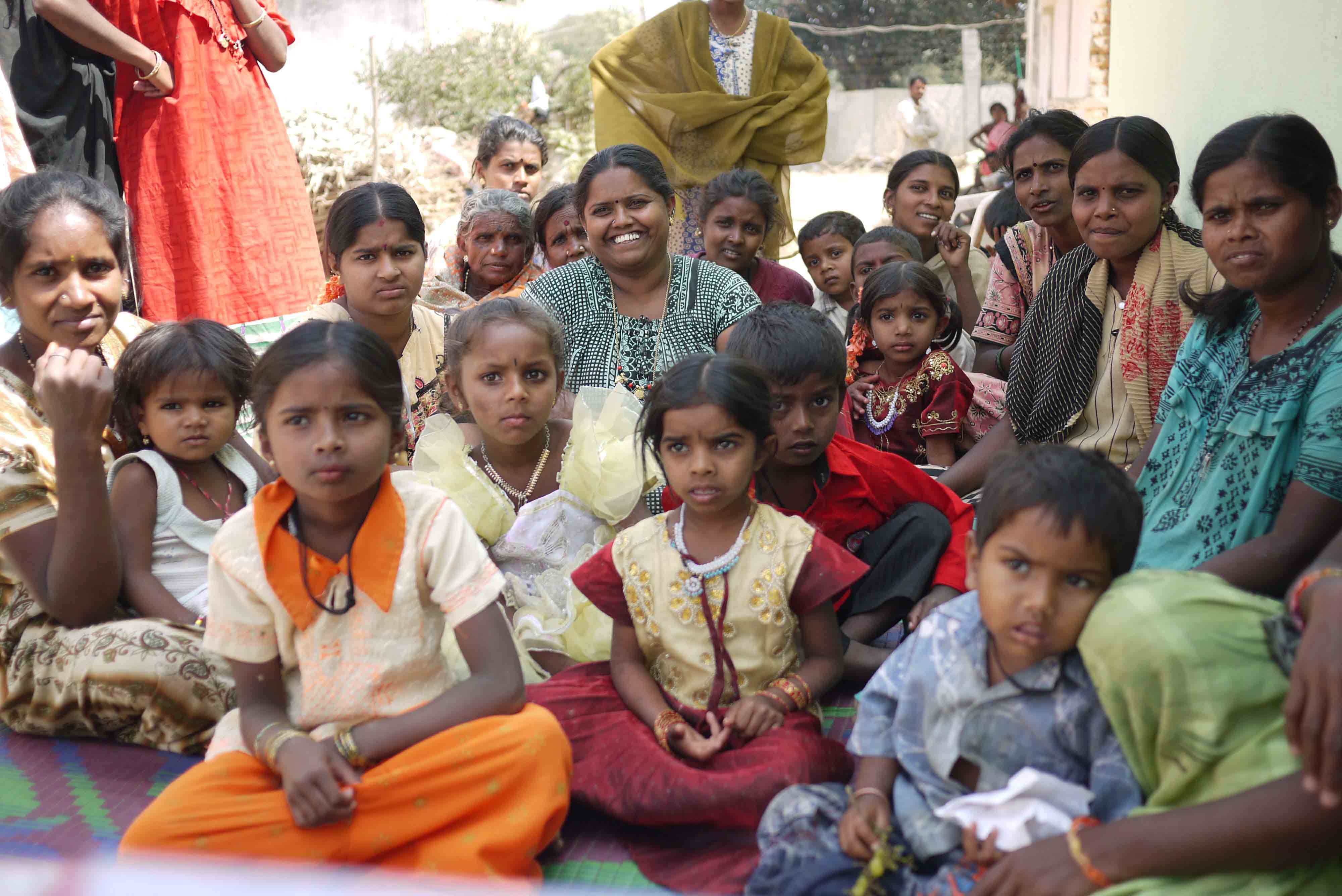 My name is Divya. I was born in a small village on the outskirts of Bangalore. My family consists of my father, mother, two elder brothers, myself and a younger brother. My parents did odd jobs like construction work, gardening and wood cutting. Our staple food was bread made of 'Raagi' (A cheap grain). We could afford chicken & rice only once a week and that was like a festival for us. We would have been able to afford to eat rice everyday if our father did not spend all his daily wages on alcohol. But our mother loved us dearly and worked hard. She could do any physical work like our father and she gave us all the motivation & strength to carry on. We couldn't afford any good clothes, the ones we wore were the only ones that were available and we had to do with them every week.
Our small hut with a thatched roof made of dried grass didn't have enough space for all of us to sleep. My parents educated my oldest brother up to 10th grade. My other older brother managed to study only up to 4th grade while my parents couldn't send me to school. My father like most people in the rural areas thought that it wasn't necessary to educate a girl even though my mother insisted that they send me to school. Without the ability to read and write, I felt blind.
By the time I was fifteen, my parents decided to get me married but couldn't afford for the marriage ceremony. For the marriage expenses my father sold our hut for Rs. 25,000/- (AU$ 625) I was quite distressed thinking about where my parents would live now that the house was sold. After moving into my husband's place (which is 65kms away from my village) I thought my life had changed for the better even though my husband was in the same economic situation. So I decided to go for whatever work I could find. Not used to manual jobs, my hands began to bruise and blister. I was paid Rs 40 (AU$1) and my husband was paid Rs 70 (AU$1.50) as daily wages. After a few years I gave birth to a baby girl and later a baby boy. My family and my in-laws were very happy. I could not go out to work until my babies grew big. I always counseled my husband to stay away from bad habits such as drinking and smoking but my husband never heeded my words and would raise his hand against me. I had to struggle taking care of two children as sometimes he would not go to work and had no money as a result of this. I felt deserted. My family and close friends encouraged me to live for my children sake. I made up my mind strongly and took the challenge to myself to raise my children in a better way.
Life was going on and one day I happen to meet the staff of Bangalore City Mission, an organisation who helps the poor. They told me about self-help groups (SHG) and other women oriented programs. They had arranged an awareness program conducted about SHG and encouraged women like me to enhance our lives. I had never heard of anything like savings before. Women like me joined the SHG called 'Jyothi' meaning 'light' and started to save money. I felt some kind of peace after joining the SHG. Every week the women gathered together and discuss our family problems and also tried to seek government help. After 6 months our SHG decided to take a loan of Rs 60,000 (AU$ 1,500).My share was of Rs 3,000 (AU $75) and I bought 2 sheep with the money. There was a change coming into my life slowly and from 2 sheep I have 6 sheep now. At this point I hardly gave attention to all the problems created by my husband. My husband passed away in November 2010, I felt devastated and felt was going through another bad phase in life. I was worried about my children's future and our safety. Bright Futures Indian partner – Bangalore City Mission (BCM) and my family stood by me and taught me to be optimistic in life. With the help of the loan taken through this generous organization I am able to make decent money from sheep business and support me and my children. My daughter and son are studying in 4th and 2nd grades respectively. This organization always visits our village and gives us the opportunity to achieve those dreams through our own efforts. I am very thankful to all the people from BCM for their valuable time, efforts and advice.
*Names have been changed for privacy purposes.
Transformation in 6 cups of seeds (Uganda)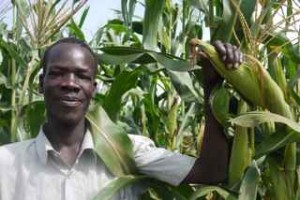 Meet Peter*. In the past Peter was known in the community as a thief and there was always hunger in his home. He has a wife and two children however he had separated from his wife for some time.
Earlier this year Peter was given just 6 mugs of maize seeds and within two days he had planted out half and acre of maize. From this half acre he yielded 300kgs of maize which he was able to sell for a good price at local markets. He sold most and used some for food.
This small donation of maize has turned his life around. He is now able to support his family and they now all live happily together. He participates in the community and he is very proud of what he has achieved on his land. Peter continues to grow maize and sells it fresh which brings in the best price. He is now saving to buy livestock to continue his own economic development for the benefit of his whole family. All of this achieved from just 6 cups of corn.
A disability is no barrier (India)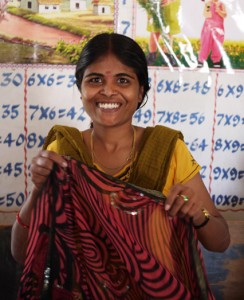 Lakshmi* is a woman who lives in a village outside of Bangalore, along with her parents and siblings (four younger sisters and one younger brother). Her parents are very poor farmers. They own a small piece of land inherited by their ancestors.  Theses farmers depended on the rains for their farming. They grow raggi (a grain which is the main food in the state of Karnataka) in their field, they used the grains that they grew as their food. During the time when there is no rain they used to do other small jobs to earn their living. They worked for daily wages to support their family, and Lakshmi was also a part of the family's income earner. When Lakshmi was 12 years old she was involved in a bus accident and lost her leg. She could not afford decent health treatment and unfortunately she lost her leg.
Even though Lakshmi had lost her leg she did not want to give up, she wanted to still help her family since they had gone into debt paying for her treatment.  A couple of years later she got an artificial leg fixed, Lakshmi then started doing small jobs here and there to support her family. During this time Bangalore City Mission began working witih her village to start a vocational training centre for the women to teach them some job oriented skills with which they could start small scale business on their own. Many women were a part of this training and Lakshmi also wanted to be a part of this program, like the other women she also wanted to learn and did not look at her disability as a block. She was very determined to excel. After her course in tailoring she started earning from home by making cloths for the people in the village.
Bangalore City Mission also started a self help group in which the women where encouraged to save 25rupees a week. Lakshmi was also a part of this group and she started saving money with the income she earned through tailoring.
Looking at her determination the other women in the self help group chose her to be the leader of the group and went on to name their group as Jyothi Mahila Sangha (Light women's self help group). After two years of saving sas a group they had enough money to begin taking small loans.
With her loan, Lakshmi went ahead and bought two lambs and also used a part of that money to get her sisters married. She bought the lamb for a very small price and then sells them on for a high price when they are grown. Lakshmi is now also earning through her tailoring and also making candles and other handicrafts and sells them.
Having seen poverty and hardship all her life Lakshmi, with her determination and through the help of Bangalore City Mission has made a great change in her life. She is now easily earning around 150 rupees a day and is leading a very self sufficient life.
*All names have been changed for sensitivity and privacy