COVID-19: BRIGHT FUTURES RESPONSE TO PANDEMIC 
As we in Australia struggle with disruption and change our thoughts turn to our partners in India, Pakistan, Kenya and Uganda who face this pandemic without the benefits of a first world health system and without the resources we have available.  We are deeply concerned for our partners and their staff as they endeavour to respond in their communities.  The risk to those they serve is great, compounded as it is by poor health, little or no income and the very real prospect of starvation.  People are fearful as they wait for this viral tsunami to hit.  In response, Bright Futures is working with our partners on the ground to provide resources that will best meet their need at this critical time.  If you would like to help in this endeavour by making a donation please do so by clicking on the donation link below or by calling us on 08 7225 7175.
Your gift can change their world….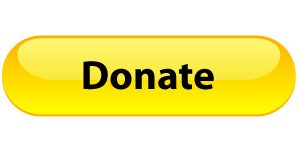 Please click above to make a tax-deductible secure online donation.
___________________________________________________
KENYA 
Bright Futures partner group, Dorcas Creation has helped lift hundreds of women from the Mararui and Mathare slums in Nairobi out of poverty through teaching vocational and business skills that build confidence and help earn an income. For just $25 a month you can support four women each year through vocational and business skills training.
INDIA
Why not become a child sponsor at just $42 per month and help a child living in poverty receive a life changing education and help for their family and community through community development projects that provide healthcare, training and clean water.
Call Deb at the Bright Futures office for details: 7225 7175
UGANDA
Lukodi Health Centre, a project of Bright Futures and its partner in Northern Uganda, is in an area where access to healthcare is very challenging and many die of preventable diseases.  The centre has a focus on birthing services for mothers and babies, and on the education of the children of refugees. For just $30 per month you can help support the cost of a trained nurse at the centre and in doing so assist hundreds of people each month.
PAKISTAN
The education of children, particularly girls, is central in improving the social conditions in any developing community. For just $100 a month you can help provide access and support for education for children in a rural village in Pakistan.
If you would like to know more, please call Paul Madden on 0411 740 549 or the Bright Futures office on 7225 7175.
When you are next prompted to give, you can simply click on the donation link above to donate by credit card or by any of the methods below.
EFT:  Bright Futures Australia – Overseas Aid Fund,
Westpac, BSB 035-002, Acc  392116
Cheque or Cash: Post to Bright Futures Australia – Overseas Aid Fund,
PO Box 3071, Rundle Mall SA 5000
Bright Futures Office & Gratitude Store
Shop 27, Da Costa Arcade, 68 Grenfell Street, Adelaide SA 5000
Postal Address: PO Box 3071, Rundle Mall SA 5001
Phone: 08 7225 7175
Office: office@brightfutures.com.au
_________________________________________________________
Bright Futures Child Aid & Development Fund Australia is an Australian based Christian aid and development agency working to provide education and development opportunities for children and communities in poverty. Bright Futures currently operates in four countries, India, Pakistan, Kenya and Uganda.
Bright Futures works with its overseas development partners in providing a wide range of programs relevant to local needs. These programs include schooling, health clinics, clean water projects, vocational training, self-help groups and much more.